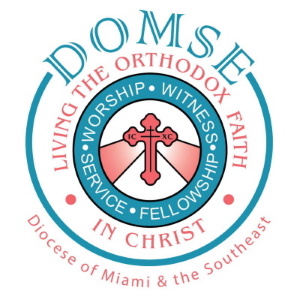 In light of the 2020 Parish Life Conference cancellations this summer, the Diocese of Miami and the Southeast (DOMSE) undertook to virtually keep parishes and parishioners spiritually and socially connected. Under the love and guidance of His Grace Bishop NICHOLAS, the DOMSE Virtual Life Conference (VLC) was established. Through the efforts of His Grace and the Executive Board, a very successful VLC began on Monday, June 8 and concluded on Saturday, June 13, 2020 with Divine Liturgy via Zoom. His Grace was in attendance at each virtual gathering and all organizational meetings and prayer groups were well attended each day!
The VLC theme was "There is no fear in Love but perfect Love casts out fear." 1 John 4:18. This was truly a beautiful and appropriate theme in light of the current pandemic. The guest speakers centered their presentations around this theme and brought various points of view to the forum, engaging in thoughtful conversations with participants via Zoom.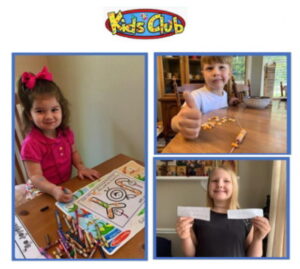 Bishop NICHOLAS officially opened the VLC after his weekly Live Streaming address on Sunday, June 7, 2020 and on Monday morning, a full schedule of events were put into motion. Each day began with a very successful Kids Club organized by Mrs. Anna-Sarah Farha, Diocese Christian Education Coordinator. Young and old alike enjoyed the online books, videos, stories and activities planned each morning. Each evening was dedicated to a different organization and began with a guest speaker followed by a business meeting.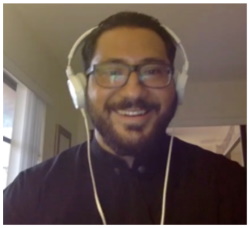 Monday evening Teen SOYO welcomed speaker Rev. Fr. Joseph Abouid who spoke about the VLC theme. The video of Fr. Joseph can be viewed on the DOMSE YouTube channel. President Asa Keim and Spiritual Advisor V. Rev. Fr. Philip Rogers, planned a thoughtful spiritual evening conducting business and Teen SOYO Elections. Many thanks to Asa Keim for his love and dedicated service to SOYO as outgoing President and congratulations to incoming President Gabi Bleam.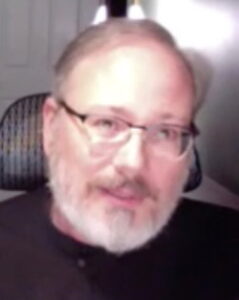 Tuesday evening the Young Adult Fellowship welcomed Protodeacon David Keim who spoke about Orthodoxy in the workplace followed by a beautiful engaging question and answer session. The video of Protodeacon David can be viewed on the DOMSE YouTube channel at youtube.com/domsevideos. The Very Rev. Fr. David Bleam led the Young Adults in the Akathist for Saint Raphael. Chairlady Sueanna Keim Alter spent many fruitful hours organizing this beautiful event for the Young Adults.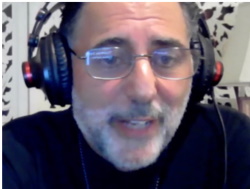 Wednesday, The Antiochian Men began the day with "Books, Breakfast and Brotherhood." Antiochian Men President Michael Baclig's careful attentiveness to detail led to a very well attended evening beginning with guest speaker The Very Rev. Fr. Alexis Kouri, who spoke about the VLC theme, followed by the Antiochian Men business meeting. The video of Fr. Alexis can be viewed on the DOMSE Video page.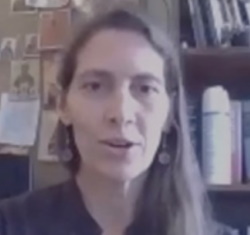 Thursday morning welcomed the Antiochian Women to "Books and Breakfast." Later that evening the Antiochian Women welcomed speaker Kh. Lara Oliver. Her understandings on family and service were insightful to all in attendance. The video of Kh. Lara can be viewed on the DOMSE YouTube channel at youtube.com/domsevideos.? Antiochian Woman President Sh. Shell Keim's never-ending energies in organizing this event was evident with 97 in attendance.?
Mrs. Anne Castrodale, Diocese Oratorical Coordinator, worked alongside the technical team to make possible the V-Oratorical Contest. Working hand-in-hand with Kh. Nora Bleam of Pensacola, Sh. Shell Keim, put together an entertaining Virtual Talent Show. Amazing and creative people were working behind the scenes! The Talent Show video is not public due to the fact that it includes children, their names, and their parishes.
All events were made accessible via Zoom and/or YouTube through the tireless efforts of Michael Baclig, Elias AbuGhazaleh and Bryce Kirk. Through various social media outlets, including email, the VLC marketing campaign was highly successful. A total of 629 individuals registered for the VLC.
 Young Adults (YAF) (20+)
 53
 Teen SOSY (13-19 years)
 64
 Infants (Up to 3 years old)
 15
Celebration of the Divine Liturgy was the culmination of the Virtual Parish Life Conference on Saturday morning, June 13, 2020 hosted via Zoom by The Very Rev. Fr. John Oliver at Saint Elizabeth Orthodox Church, Murfreesboro, Tennessee.
DOMSE was fortunate to have talented technical and organizational people on the Executive Board: The Very Rev. Fr. Philip Rogers, Teen SOYO Advisor and Host Pastor of the 2021 PLC in Memphis, Tennessee; Elias AbuGhazaleh, DOMSE Treasurer; Noura Soufia, DOMSE Secretary; Sh. Shell Keim, Antiochian Women President; Michael Baclig, Antiochian Men President; Sueanna Keim Alter, YAF President; Asa Keim, Teen SOYO President, Anne Castrodale, Oratorical Coordinator; Anna-Sarah Farha, Christian Education Coordinator; Bryce Kirk, AMEN Social Media Director and Andrea M. Abu-Akel, DOMSE Parish Life Conference Coordinator.
While the Virtual Parish Life Conference was successful, it is with fervent prayers and hope that next year we will all be attending NON-Virtual Parish Life Conferences!
Antiochian.org Website Article: https://www.antiochian.org/regulararticle/700