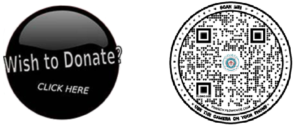 DOMSE Scholarship Eligibility Requirements
Applicant must be a current resident of one of the following states: Alabama, Arkansas, Florida, Georgia, Louisiana, Mississippi, North Carolina, South Carolina, or Tennessee.
Applicant must be a member in good standing, and regularly attend, a DOMSE parish.
Applicant must have graduated from high school in the 2022-2023 academic year.
Applicant must be accepted and enrolled as a freshman in the fall 2023 term at a college or university located in one of the states listed above.
The award recipient(s) will receive an award of up to $2,500.00 in scholarship funds. The award will be divided equally over two semesters, provided that the award recipient is enrolled and attends each such semester.
Each semester's award will be disbursed directly to the school prior to the beginning of such semester.
The DOMSE Scholarship will be granted based on the Scholarship Committee's determination of an applicant's merit, and not based upon need. The Scholarship Committee's determination is final and not subject to review.
In making its award decision, the Scholarship Committee will consider each applicant's high school grades, scholarship essay, parish involvement, academic involvement, pastoral recommendation, and other relevant factors.
2023 SCHOLARSHIP APPLICATION FORMS
APPLY HERE
June 1 – July 1, 2023
---
2022 DOMSE Scholarship Judges Choice

Susan Reid (St. Paul Orthodox Church | Naples, FL)
Susan is attending Belmont Abbey College (Belmont, NC), pursuing a degree in Liberal Arts; humanities.

Sarah Setzler (St. Stephen Orthodox Church | Hiram, GA)
Sarah is attending Samford University (Homewood, AL), pursuing a degree in Architecture.
---
2021 DOMSE Scholarship Judges Choice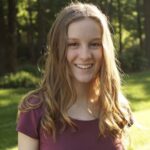 Lauren Evancho (All Saints Antiochian Orthodox Church | Raleigh, NC)
Lauren is attending University of North Carolina Chapel Hill (Chapel Hill, NC), pursuing a degree in Biomedical Engineering and Music.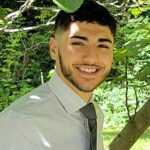 William Neaime (St. Elias Antiochian Orthodox Church | Atlanta, GA)
William is attending the University of Georgia (Athens, GA), pursuing a degree in Finance.