What is the DOMSE Band App? It's the way to stay connected with the latest DOMSE News and Events on your phone or computer in real time !
How to join the DOMSE Band Group on your computer

How to install the DOMSE Band App on your mobile phone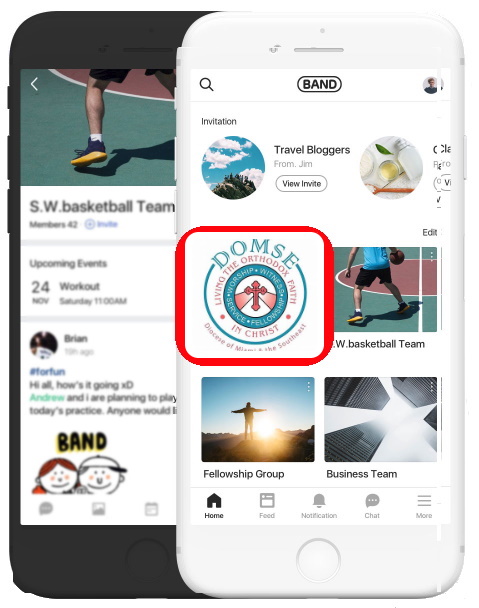 Follow these instructions to download the app.
On your IOS or Android device:
Download the app. Look for this logo:

Create an account (BAND will prompt you through the steps)
Search for the DOMSE Band (see the example)
Join
Benefits to joining DOMSE on BAND include:
Stay connected to Diocese of Miami and the Southeast (DOMSE) news no matter where you are!
Keep up to date on scheduled DOMSE events
Participate in group discussions while on the go
Read posts from group members including best practices and success stories from local parishes
Notifications can be muted if you are busy and then you can check in when you have time
Some do not have Facebook accounts and some don't even have SMART Phones, BAND can be accessed on the internet using a computer so it is accessible to all!