To learn more about AMEN and how to join visit the Antiochian Men website.
The Antiochian Men is a men's ministry organization that operates within the Antiochian Orthodox Christian Archdiocese of North America in the Diocese of Miami and the Southeast.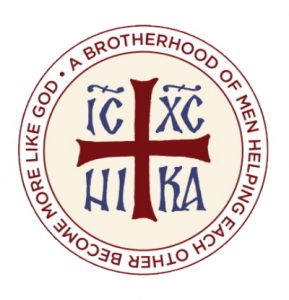 GOAL
The primary goal of Antiochian Men (AMEN) is to help each other become more like God. Our priority is to model our lives after the Holy Trinity.
AREAS OF FOCUS
The primary areas of focus for AMEN are:
Serving the Church
We will identify the needs of our parishes and will work to meet those needs.
Being positive role models
We will mentor younger men, come alongside them, and show them the way.
Appropriating the Gospel of Christ
We will apply the wisdom and the life contained and held within Orthodox Christian tradition to the circumstances that men face today.
Fellowship with a spiritual focus
We will organize and encourage in-person and virtual retreats, pilgrimages, and fellowship events.
Being prayer leaders in the Church.
We will communicate any circumstances where prayer is needed and actively pray for those in need.
LEADERSHIP
WHY WAS AMEN FORMED?
Our Church and our men face challenges:
There is a need to organize the 50% or so of our Diocese, made up of men.
Many of our men do not have father figures, and many fail because they do not have someone to talk to or a mentor to show them the way.
This is our job, the job of spiritual fathers, and the job of older men to
younger men.
An average of six out of ten teens who go to college do not come back to the Church, and we need to reduce this!
We must fill the void that is currently missing in the church for men.
Female teens go from the Society of Orthodox Youth Organization (SOYO) to Young Adult Fellowship (YAF) to Antiochian Women while male teens have been going from SOYO to YAF to…nothing.
Many young adults enter our church all the time and young adults always look up to role models, we must be those role models!
The proliferation of technology has created challenges for men, especially young men, and this challenge is unprecedented in the history of the Church. We must understand these challenges and learn how to help!
AMEN'S CORE VALUES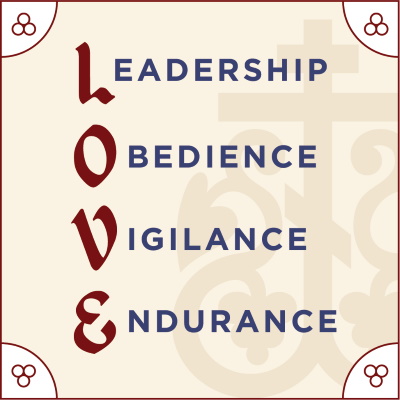 HOW IS AMEN STRUCTURED?
The structure of AMEN is not a bureaucracy.
The goal is to create an AMEN chapter in every parish with leadership.
Every parish and person has different needs and AMEN will address those specific needs in each church.
While AMEN will have some similarities to how the Antiochian Women are organized, it will be a completely different kind of organization.
WHAT CAN YOU EXPECT?
AMEN will have education events such as virtual and in-person retreats.
Fundraising events and social events may also be organized; however, these are not primary goals of AMEN.
The growth in Christ is equal to increase in self-knowledge. Men need to increase in self-knowledge.
Men find fulfillment in building and creating.
Men find fulfillment in providing and protecting.