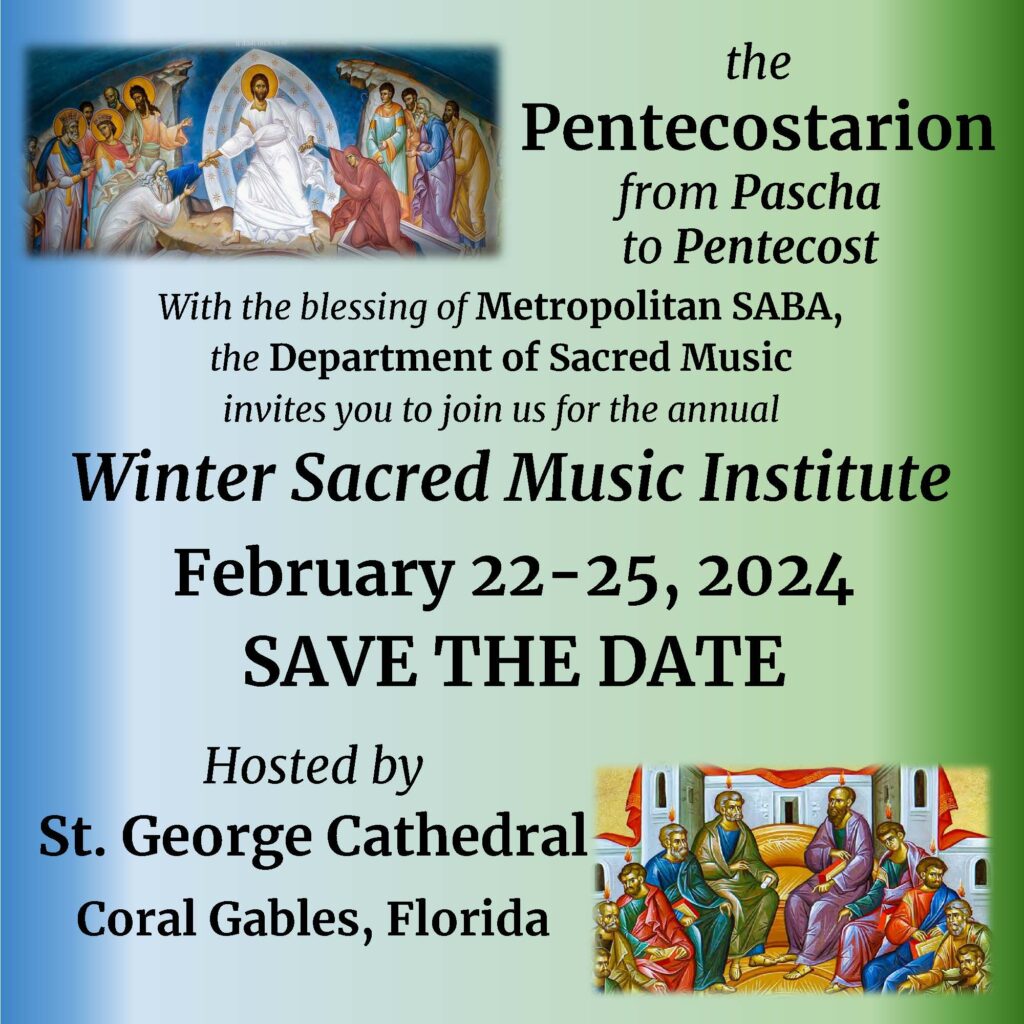 Does the thought of winter make you shiver? Make plans to attend the Department of Sacred Music's annual Winter Sacred Music Institute (SMI), to be held this year in MIAMI! The predicted temperature for February 22-25, 2024 in Miami, Florida is a high of 75 and a low of 64 degrees. That is warmer than the forecast for the Cathedrals in any other Antiochian Diocese in North America by 10 to 50 degrees. Experience the warm hospitality of our hosts, the parish of St. George Cathedral, Coral Gables, Florida!
And what warms the soul more than singing the hymns of the Church with fellow musicians from all eight dioceses, gathered to learn together? This year's theme is "The Pentecostarion: from Pascha to Pentecost." We will explore a variety of hymnography for the season, both Byzantine Chant and 4-part choral music.
Together, the Church witnesses the Risen Lord. We believe without physically seeing or touching Christ. We are healed and washed with the waters of our baptism to see Christ in all, and to be guided by the Holy Spirit. These are the general themes of the season of Pascha to Pentecost. Let us join together to feast on these hymns, rejoicing in Christ's resurrection, His ascension and the fulfillment of His mission in this world.
Make plans to attend: February 22-25, 2024!